Miranda Mellis
Nata nel 1968, Miranda Mellis è cresciuta e vive a San Francisco. È stata danzatrice per il Knee Jerk Dance Project e cofondatrice del più piccolo circo del mondo, The Turnbuckles, che nel 1998 è stato in tournée in venticinque Stati americani.
Nel 2003 ha vinto una borsa di studio per un'analisi dell'impatto dei situazionisti sull'arte pubblica. Nel 2004 ha vinto il John Hawkes Prize per la narrativa e il Michael Harper Praxis Prize per la saggistica. I suoi racconti e le sue poesie sono stati pubblicati su varie riviste
come McSweeney's, The Believer, Fence, Tin House, Post Road, Denver Quarterly, e in diverse antologie. Attualmente insegna scrittura al California College of the Arts e all'università di San Francisco, ed è editor dell'Encyclopedia Project. Il revisionista è il suo primo romanzo.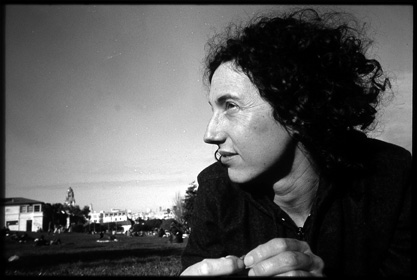 I libri di Miranda Mellis
Materiali
Miranda Mellis legge Il revisionista;
Il blog di Miranda Mellis






torna a Greenwich